Hello again, fellow Hive dwellers!
This month we've been focusing on adding to our asset library some succulent veggies, sweet confectionaries, fruit from all walks of life, and other essentials for visualizations that need a good peppering of food assets in general. This is especially good news for 3ds Max and Corona users, as we've begun to integrate translucency and SSS into the automated material set up, to give Corona renders that extra touch of tastiness.
These scans have been optimized for quad oriented topology and come with complete spec/gloss texture sets. Without further ado, here's a taste of the round-up of our 3d assets for July!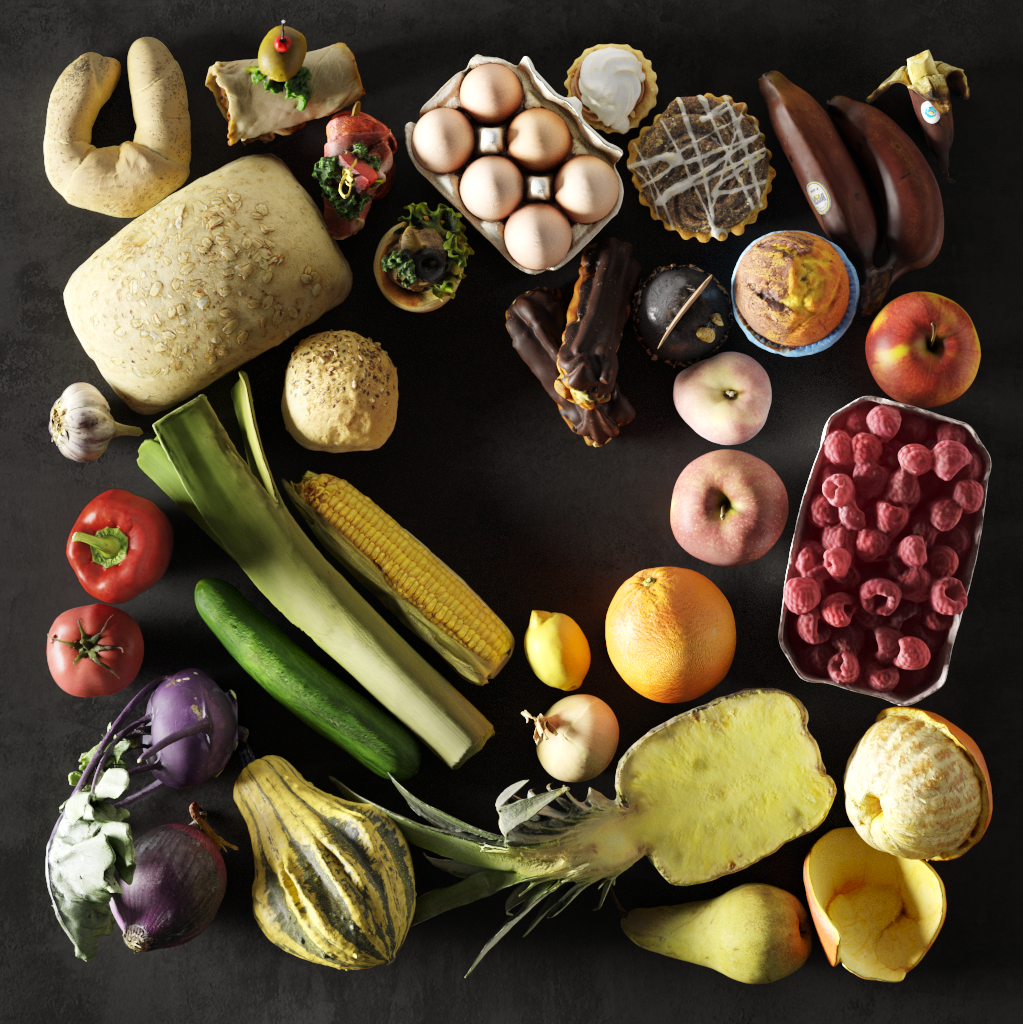 Fruit scans
Whole halved or quartered, this month's fruit scans have what you need for various scenarios involving Mother Nature's sweet stuff. We also added some scattering maps for sliced fruit to help you capture the surface characteristics of the outer and inner areas.
Vegetables and roots scans
Our produce for July consists of fresh greens, tomatoes, garlic, potatoes, and more! We've also added some SSS for Corona to these scans as needed. If you need to prep for a busy kitchen scene, these assets are perfect additions to the stew!
Bread and sweets scans
For the sweet-tooths out there, we've prepared various pastries and cookies this month. We've got buns with some creamy toppings, custard-filled cookies, and eclairs for a start! We've also added more additions to our bread collections with some bread rolls topped with seed, filled with cheese, and more. Geometry optimized as always, to prevent too many digital calories!
Browse our full 3d asset library of food scans and furniture models
To top all this off, we've also launched our first-ever contest! We're offering some of these assets for free for a limited time, for you to whip up something delicious! We've rounded up some prizes that just might make your mouth water as well! Read our announcement for more details!
We hope you enjoy our new collection of food assets for this month. As always, happy creating from all of us at 3DBee.IT!